Corona honors the lime with a spot on its new bottle
The beer alters its bottle for the first time in brand history
Published On
Jul 22, 2021
Editor's Pick
Even if Corona's known for being imbibed "always with a lime," not everyone remembers to pair the citrus fruit with their beer. That's why the brand is changing its bottle design for the first time in its almost century-long history, ensuring no one forgets to enjoy their Corona with a squeeze of lime.
The new bottle, designed in partnership with Paraguayan agency Oniria\TBWA, features the laser-engraved image of a lime on the neck. The engraving process was rigorously overseen to ensure the quality of each bottle stays intact.
"The lime ritual is one of the fundamental elements of Corona's identity," says Miguel Merino, global communications director of Corona at AB InBev, in a statement. "This idea is a great way to show that we can be true and consistent to the principles and universe of the brand and find disruptive ways to put the product at the center of the idea."
Merino says the new bottle is a pilot idea. Hopes are that it will catch on and the brand will bring it to other markets and make in a global initiative. In addition to the re-worked bottle, the campaign includes digital and out-of-home. Corona also partnered with Paraguayan clothing brand Albertina, which is developing a clothing line around the "always with a lime" slogan.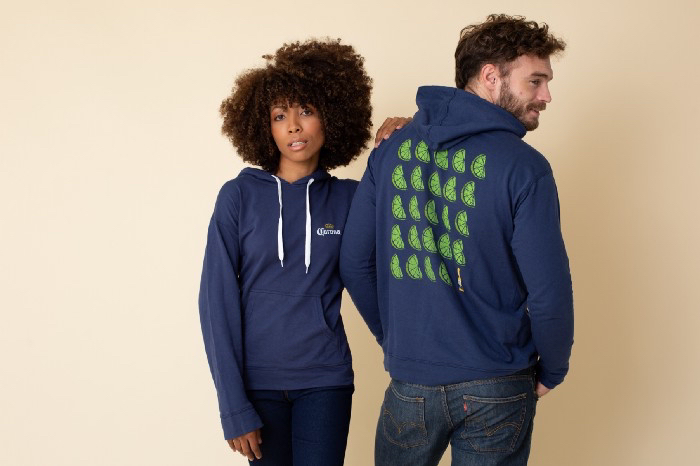 The idea is just the latest in unique initiatives the brand has rolled out in Latin America. In Argentina, the beer brand shelved its bottles backwards, nutrition label facing out, in stores to reinforce its all-natural ingredients. On its home turf in Mexico, Corona hosted the first-ever plastic fishing tournament to clear waste from the ocean. Over three tons of plastic was cleared from the water.
Check out more of the best and most compelling creative brand ideas in Ad Age's Creativity section.,>
Credits
Date

Jul 22, 2021
Client :
Agency :
Need a credit fix? Contact the Creativity Editors